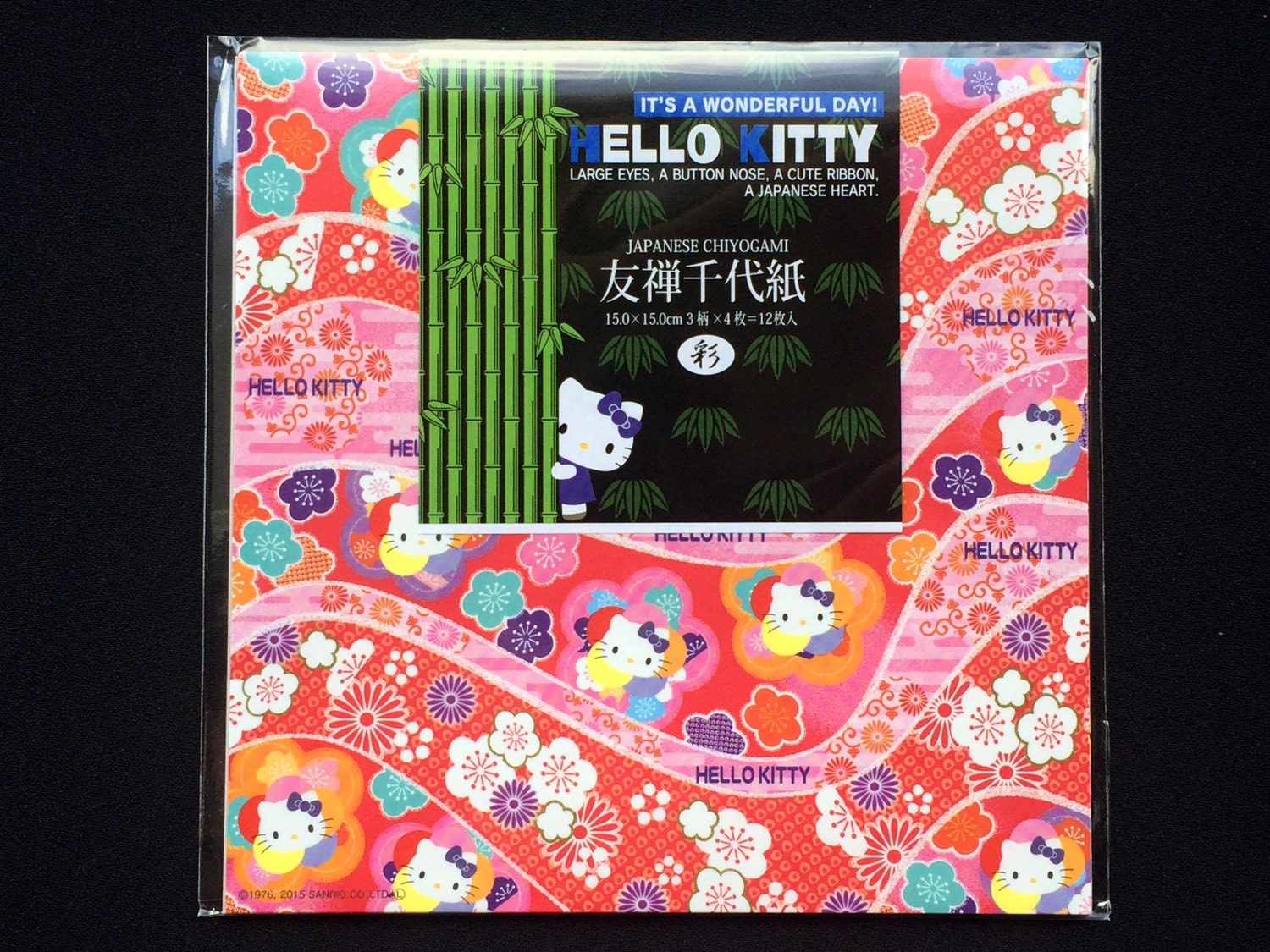 Hello Kitty Paper - Japanese Yuzen Paper 3 Patterns 12 Sheets 15 x 15 cm - Hello Kitty Chiyogami
This is Japanese yuzen paper. There are 3 patterns for a total of 12 sheets. Please see the last picture to see the 3 patterns clearly.
Hello Kitty is a beloved character in Japan.
This paper is perfect for scrapbooking, card making, origami, collage or any project you can think of!
They measure 15 x 15 cm.